Delivery & Returns/Exchange
Delivery & Returns/Exchange
US, UK & EU: Free Shipping & No Customs charge
Shipping time: 5-9 business days after dispatch.
You will receive an email with tracking when your order dispatches.
30 day return / exchange policy.
Orders outside the US, UK and EU are subject to Shipping & Customs charges.
Warranty Details
Warranty information
Your cases are protected by a two year warranty policy against manufacturing faults.
For more details please see our warranty page.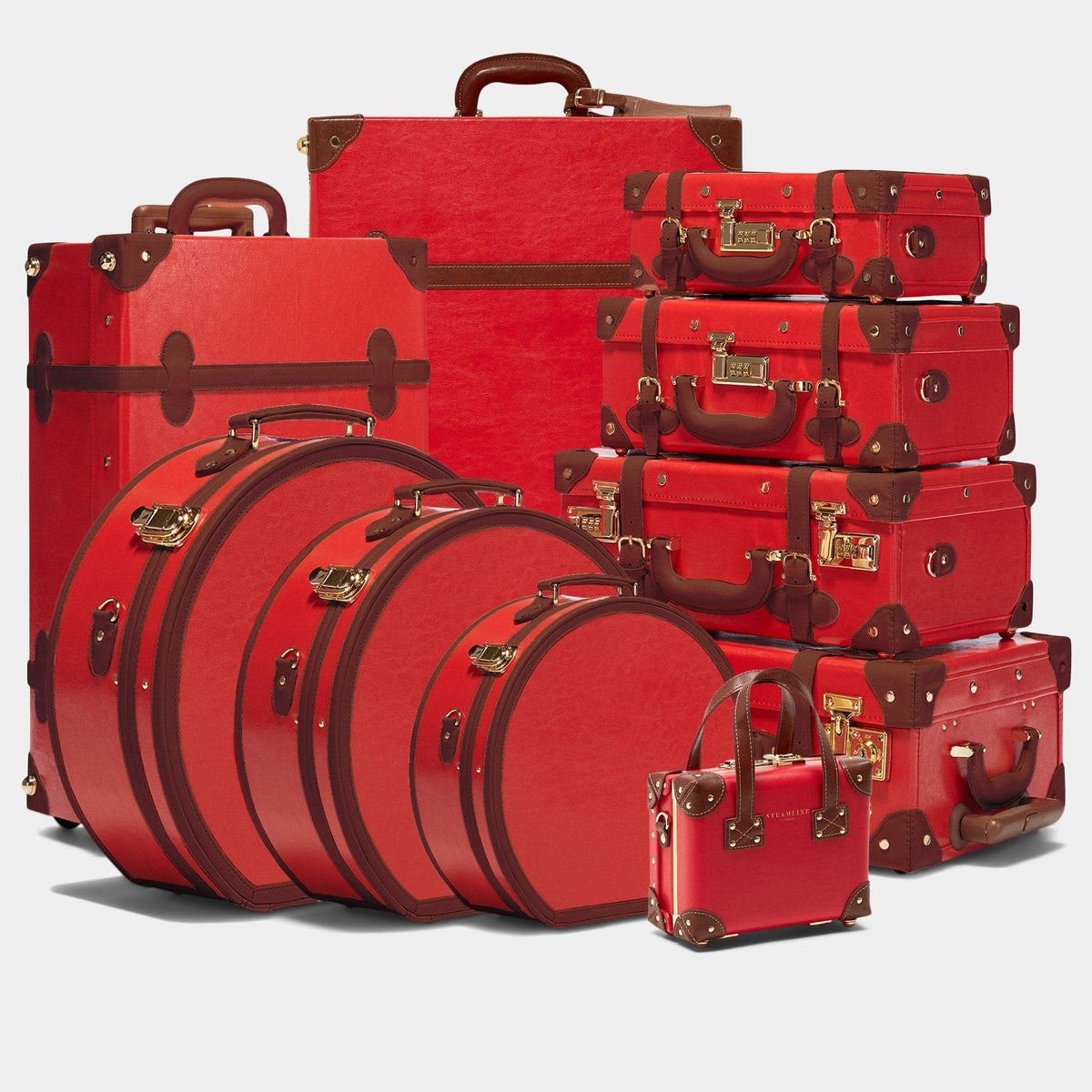 Combination Lock
A three-dial set-your-own combination lock that ensures the security of your personal items.
Shoulder Strap
Adjustable vegan leather strap that attaches to the sides of your Mini for when you want to carry it over the shoulder or cross body.
Size and Weight
Measuring 6.7" x 8.3" x 3.5" & weighing 1.5 lbs, this Mini, an all vegan-leather case, has been engineered specifically to be lightweight and flexible, making it perfect for modern travel and your daily explorations.
Inside Pocket
The interior pocket is ruched to accommodate miscellaneous shapes and securely elasticized to keep your small items in place.
"
I've never received so many compliments from strangers about an accessory than I did while carrying SteamLine Luggage!
"
"
My favorite SteamLine Luggage case was a constant and necessary travel companion on this trip.
"
"
SteamLine is the perfect travel accessory. The design is modern yet nostalgic and elevates the experience of any journey.
"
"
Take functionality, style and value for money, combine the three, and you have the holy grail of luggage.
"
"
You will be the envy around the luggage carousel with a SteamLine suitcase.
"
"

An Impossibly Chic Suitcase to Perfect Your Summer Getaway

"
"

Take functionality, style and value for money, combine the three, and you have the holy grail of luggage.

"
"

If you want a luxury leather suitcase, SteamLine Luggage is your brand.

"
"

Every woman dreams of luxury luggage - now is your moment to indulge with SteamLine Luggage.

"
"

You will be the envy around the luggage carousel with a SteamLine suitcase.

"